SpaceX plans to launch a communications satellite Thursday (Aug. 3), and you can watch the action live.
A SpaceX Falcon 9 rocket is scheduled to lift off from Cape Canaveral Space Force Station in Florida and loft the Intelsat G-37 mission to a geosynchronous transfer orbit during a two-hour launch window that begins at 12:15 a.m. ET (0415 GMT) on Thursday (Aug. 3). A backup window is scheduled for the same time on Friday (Aug. 4). 
This marks the sixth launch for this particular Falcon 9 first-stage booster, which also flew the Crew-5 astronaut mission to the International Space Station. After stage separation during the mission, the booster will come down for a landing on SpaceX's Just Read the Instructions droneship waiting offshore in the Atlantic Ocean. 
You can watch the launch and landing here live courtesy of SpaceX starting at 12 a.m. ET (0400 GMT).
Related: SpaceX rocket double play! Falcon 9 soars over Falcon Heavy in gorgeous launch video, photo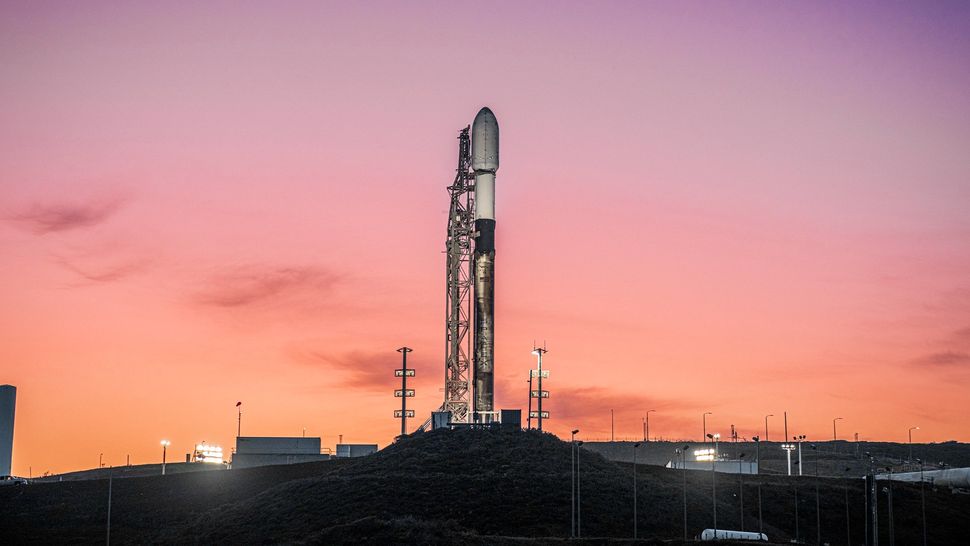 The payload on Thursday's launch is the Galaxy 37/Horizons-4 communications satellite that will be jointly operated by Intelsat and JSAT International. The Maxar-built satellite will expand television and telecommunications access for North America and help free up swaths of the airwaves for 5G wireless communications service, according to a Maxar statement. 
The SpaceX Falcon 9 will place the satellite into what's known as a geosynchronous transfer orbit, an elliptical orbit around 23,000 miles (37,000 km) above Earth that is used as an intermediate step before reaching geosynchronous orbit (an orbit that keeps a spacecraft over the same location on Earth).
Thursday's launch marks the 251st total launch for SpaceX, and the 51st mission of the year so far. The company launched its heavy-lift Falcon Heavy for the seventh time ever on July 28, placing the largest and heaviest geostationary communication satellite ever launched into orbit.
The Falcon 9 and Falcon Heavy are currently the only operational rockets in SpaceX's fleet. But the company is hard at work on its massive Starship, the largest and most powerful launch vehicle ever built. Starship has launched only once towards space in its fully-stacked configuration atop a Super Heavy booster, which ended in an explosion on the April 20 test flight.