NASA's Psyche asteroid spacecraft is nearing the end of its assembly, test and launch operations mission phase. Soon, it will begin integrations and preparations for an October 5 launch. 
Psyche's mission of studying a metal-rich body in the asteroid belt was originally scheduled to launch in October 2022, but was delayed due to problems with the probe's flight software. But that software recently completed a comprehensive test campaign, and has now been installed onto Psyche's systems. 
As the vehicle crosses off items on its critical path checklist to launch, "teams of engineers and technicians are working almost around the clock," according to a NASA release from July 18. Cables and plugs used during spacecraft testing will be removed as operators "close out" the vehicle and install flight-ready exterior panels and thermal wrapping. 
Related: Smashin' asteroids, Hollywood style: could nuking an asteroid save the Earth?
Once that's complete, Psyche's solar arrays will undergo installation and deployment testing, which will be followed by propellant loading and launch vehicle integration.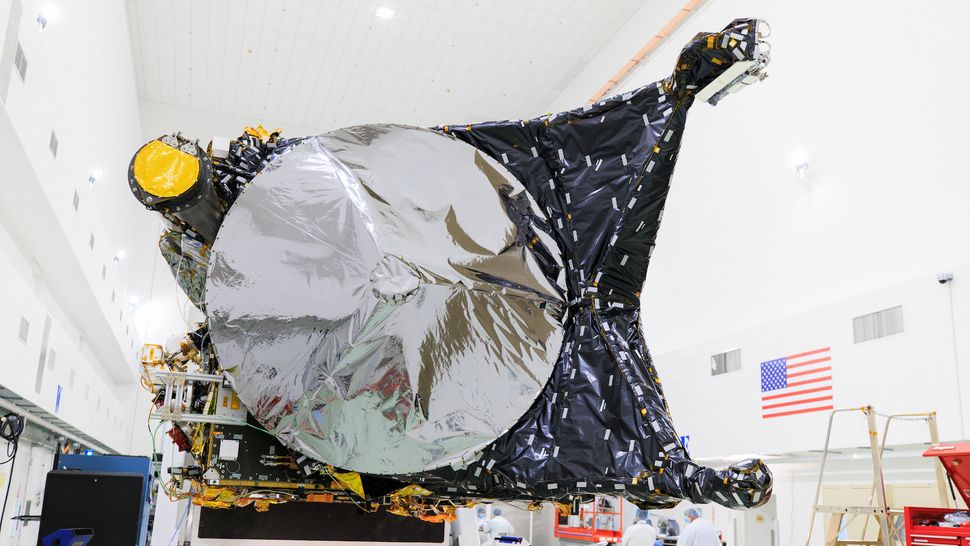 "Our focus has shifted to safely completing the final mechanical closeout of the spacecraft and preparing the team for operations," said Henry Stone, Psyche's project manager at NASA's Jet Propulsion Laboratory in Southern California. "The team is conducting numerous training activities to ensure that we are prepared and ready. It's a very busy time, but everyone is very excited and looking forward to the launch."
A SpaceX Falcon Heavy rocket will launch Psyche from Launch Complex 39A at NASA's Kennedy Space Center in Florida. The 2.5 billion-mile (4 billion-km) journey will take the spacecraft some 6 years to complete. If all goes according to plan, Psyche will intercept and enter orbit around an asteroid of the same name for a 26-month-long science mission.
Psyche (the asteroid) measures approximately 173 miles (279 km) at its widest, and the metal-rich body has led scientists to speculate it may be the shattered core of a planetesimal, or small, gravitationally coalesced body that can serve as the building block for a new planet. 
Over 26 months, Psyche (the spacecraft) will gather imaging data and other measurements from the asteroid in order for scientists to compile a more complete historical understanding of the celestial object as well as more accurate data on its metallic composition, the latter of which will possibly answer questions about Earth's own planetary core.